Albert M. Cerone– SCGREA, IFAS, CTA, FELLOW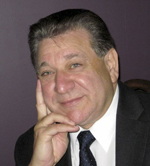 Mr. Cerone's successful involvement in the real estate industry began in 1970. His primary area of endeavor is real property consulting, valuation and analysis. He has completed numerous appraisal reports and analyses in various formats for a multitude of purposes (i.e. financing, foreclosures, buy-outs, inheritance tax filings, marital dissolutions, condemnations, residential subdivisions and commercial development, appraisal reviews, etc.) . Mr. Cerone provides professional testimony as a professional liabilities expert, real estate consultant for land use matters, real property tax appeals, civil trials and consultation to various state boards, as well as having been the expert for the RTC & FDIC.
Since 1978, Mr. Cerone has presented over 500 real estate, appraisal, land use and professional liability courses and seminars throughout the United States and its territories for professional associations, as well as colleges and universities. He was a Senior Certified National Instructor for the National Association of Independent Fee Appraisers; and, is the senior co-author of one of its appraisal text books, PRINCIPLES OF RESIDENTIAL REAL ESTATE APPRAISING; and, two manuals titled, MARKET DATA ANALYSIS FOR RESIDENTIAL PROPERTIES and LAND USE. In addition he has developed several seminars to include Professional Liability Avoidance, Writing to the Reviewer, Land Use and Cost or Not to Cost. In recognition of his accomplishments and contributions to the industry he has received the "Annual President's Award" from the regional N.A.I.F.A. chapter and the "Outstanding Appraiser of the Year" award from New Jersey I.F.A.
---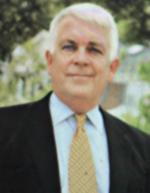 Mr. Vidi came on the real estate scene after graduation from Boston College in the early 70's. However, with parents deeply entrenched in housing and real estate, he was fully indoctrinated in real estate long before he began his career. Not one to rest on his laurels, his success and notoriety began immediately. His meteoric rise was noticed by many both within his profession and for those it served. By the end of the 80's he was known nationwide and has traveled extensively throughout the United States and in portions of South America to set forth valuation recognition and excellence. Mr. Vidi most recently has become recognized as one of the very few mold experts with regard to realty valuation in the United States.
Peter Vidi has his offices in Washington D.C. and provides valuation needs for the Maryland, D.C. and northern Virginia locales. He is also owner of a title company which provides insurance throughout most of the central eastern and the mid- atlantic states. His title experience allows him to effectively testify as a realty expert in matters that most experts would likely not be able to accept. His curricula vitae is extensive and extremely impressive. What it doesn't reflect is his incredible success as a business man and even more, his conscientious professional and caring demeanor.
---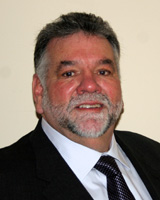 Robert F. McCook, Jr. has been an auctioneer and appraiser since 1985 conducting innumerable real and personal property, estate and vehicle auctions. He has been a leader in wholesale / retail sales, specialized marketing and business management since 1973. Mr. McCook is a licensed New Jersey real estate sales person, an instrtuctor at Ocean County College, past Director and Vice President of the New Jersey State Society of Auctioneers (NJSSA), a member of the National Auctioneers Association, the New York State Auctioneers Association, the New Jersey State Society of Auctioneers, and the National Association, New Jersey Association and Monmouth / Ocean / Middlesex Counties Associations of REALTORS.
Mr. McCook is a recent New Jersey State Society of Auctioneers Bid Calling Champion, the recipient of their most prestigious award, Auctioneer Of The Year and the recipient of several NJSSA Advertising Excellence Awards. He is also an Automotive Fleet Consultant and and Auction Agent with all major automotive auctions in the United States. He is a graduate of the Mendenhall School of Auctioneering and of the Delaware Valley School of Real Estate.
---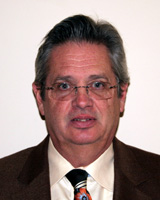 Jay Jurasek is a Certified Residential and FHA approved appraiser in New Jersey and holds a Masters Certification in Project Management from George Washington University. He provides realty valuation, litigation support and consulting services for investor due diligence, risk assessment, financial planning, matrimonial, estates, tax appeals and mortgage purposes.
He has been appointed as an expert witness for residential tax appeals for the township of Brick. Proficient in problem solving, he specializes in complex and unique water front properties on the Jersey Shore, with geographic competence in Monmouth, Ocean, Atlantic and Cape May counties.
---
David Kaytes, Jr.-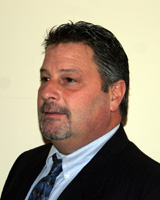 Mr. Kaytes has been providing real estate valuation services in the state of New Jersey since 2002 throughout New Jersey and expanding into the Philadelphia Pennsylvania area in 2004. Mr. Kaytes is a licensed State Certified Real Estate Appraiser in Delaware, New Jersey and Pennsylvania. Primarily in the early years of Real Estate Valuations has been primarily in the mortgage lending purposes. In 2006 Mr. Kaytes established Metro Residential Appraisals, Inc. with the opening of the New Jersey corporate office and the explosive growth opening a satellite office in Philadelphia, PA.
Mr. Kaytes has expanded his property valuation skill set providing valuations for prestigious Law Firms throughout the Delaware Valley. These firms have engaged the acute services of Mr. Kaytes for litigation support in matters of Bankruptcy proceedings – real property valuations, Matrimonial dissolution (divorce proceedings), Estate planning and asset division (Date of Death valuations) and in recent years Property Taxation Appeal purposes. Litigation support for E&O Insurance companies involving Appraiser Liability case matters as an expert witness with forensic retrospective valuations. Mr. Kaytes is also a member of a co-operative group of seasoned appraisers in New Jersey who are well versed in commercial properties and complex municipal assignments.
In addition, Mr. Kaytes is currently seeking certification from the State of New Jersey as a Certified Tax Assessor, which is subject to stringent testing and qualifications. The training and studies in this arena has provided Mr. Kaytes with the knowledge and expertise as an expert witness for homeowners in New Jersey who are wanting to ensure their property tax assessments are fair and equitable.
---
Dan Warthen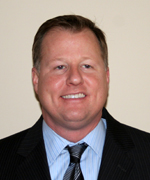 Dan has formally been a real estate appraiser for over 10 years. However, prior, he spent a few years working in his father's real estate appraising office. His interest blossomed into a full time professional career. His early years in the profession were dedicated to providing appraisals for mortgage lending purposes, but unlike the so many who also started at this level, he realized that the joy of valuation wasn't just producing form reports. He recognized that an appraisal assignment provided him the opportunity to become a problem solver. Dan began asking his father for the challenging assignments so he could explore the relationship between real estate principles and hybrid techniques as a means to solving the unusual and difficult property valuations.
For 5 years he has worked within the professional operation of Amerival. Dan delved into valuations for litigation cases by researching property uniqueness and appropriate market motivations. By developing profiles for property types based on designs, quality considerations and true Highest and Best Use utilities, he was able to match those primary points of comparison to those people comprising the appropriate market which insured supportable and defensible valuations specific to the subject property.
Dan Warthen has participated in professional liability cases involving real estate valuations and appraisers who were under scrutiny. In addition to this specialty of which he has become integral for Amerival, he has earned his CTA and is providing valuations for tax appeals at both the county and state levels. He also is an expert for one of the largest municipalities in New Jersey.
Each challenge he accepts in professional valuation peaks his interest even more; and, each case and assignment provides further insight and hones his incomparable skills. All this and with a smile and enthusiastic approach he has fast become an in demand appraiser for professionals needing expert and timely assistance.
---
Mike Nolan – of Counsel
With over 18 years of business experience with some of the world's top corporations and over 10 years of legal experience, Michael K. W. Nolan, is the Founder and Managing Member of the Law Office of Michael K.W. Nolan, a full service law firm.
Mr. Nolan is licensed to practice law in both New Jersey and New York. Mike has served as an Adjunct Professor of Law at Rutgers Law School in Newark, New Jersey and faculty advisor for the Rutgers Law School National Trial Team. Mr. Nolan received the Order of the Barrister for trial excellence in law school, has been a member of the Rutgers Law School Alumni Executive Council; and served as a Faculty Member for the New Jersey Board of Education, Adult Education Program.
During his legal career Mike has served as both a Public Defender and Conflicts Prosecutor, been appointed by the Superior Court of New Jersey as Guardian Ad Litem, Condemnation Commissioner, and Early Settlement Panelist.
He is a Member of the New Jersey State Bar Association, sitting on the Ethics Committee; is a Member of the International Alliance of Holistic Attorneys, and Ocean County Bar Association. Mike also serves on the Advisory Board for Sovereign Bank.
Mike is a Member of the Association of Trial Lawyers of America; has been a repeated Guest Speaker on WOBM Radio, Inside the Law; and has been active in the Monmouth Ocean Development Council and Shore Professional Business Association.
Mr. Nolan's education includes a Biomedical Engineering degree from Boston University and his law degree from Rutgers University School of Law, Newark, New Jersey. His practice areas include corporate/business transactions, civil and criminal litigation, real estate and family law.
---
Rich McCabe – Loan Officer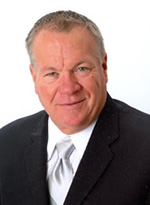 Rich McCabe is an accomplished loan officer with over twenty-five years of experience in the mortgage industry. His area of expertise encompasses residential lending, including purchases, refinances, government loans and construction lending.
With a thorough understanding of new, complex requirements, he demonstrates the ability to successfully guide his clients through today's lending process. Count on Rich to provide you with a stress-free and on-time closing.